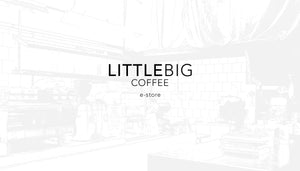 Roast Schedule
We roast on Monday & Wednesday every week. Cut-off timing is at 12pm on the same day. Coffees are cupped and then shipped out the next working day. 
Orders placed AFTER our cut-off timing are placed into the roasting queue for the next roasting day and shipped the day after, unless we have extras from our previous or any extra roasting session we might have.
All orders are shipped with tracking at a discounted rate of $1.50. Orders above $25 get FREE shipping. 
Scroll on for our current coffee line up.
Select a product
Sale price Price $19.99 Regular price $29.99
'ESPRESSO'
Coffees here are roasted optimally for espresso brewing but when use with non- pressurised methods, we find that these coffees extracts easily and are more tolerant of brew techniques. More sweetness, structure and mouthfeel.
Explore our 'espresso' selections
'FILTER'
Coffees here are roasted for non-pressurised brewing methods, unless stated, and are capable of showcasing the complexity and clarity of flavours that coffee can bring.
Explore our 'filter' selections